Louis Cardin Reem EdP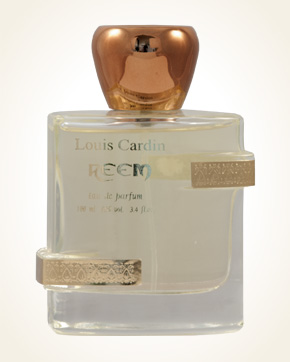 Louis Cardin Reem EdP
Eau de Parfum 100 ml
In Stock
Eau de Parfum Sample 1 ml
In Stock
Description
The fragrance is full of essential oils with an oriental base that will appeal to both women and men.
In the introduction, a typical smell of oud oil, refined by a vanilla veil and a bitter almond scent, will come forward. The purity of musk, together with exotic fruits, increases the sensuality of the perfume, whose woody oriental and oud trace will be felt throughout the fragrance.

Customer Reviews (2)
This perfume enchanted me. He wasn't available for so long. It's a perfume bomb. vodami! His stamina is at the perfume level. I recommend. And don't buy it for me !!!!!!! (08/03/2018 - Tomislav T.)

Reem - oud. Velvet and smooth. Wood burning in the fireplace is added, from which the heat radiates, linden tea cools on the table and smells of vanilla cupcakes with sweet fruits from a distance. Vanilla is blurred, indistinct, just underlines and softens, is cold to distant, oud recedes sandalwood with its oil-smoky beauty. (7/22/2013 - Simona J.)

Have you tried one of our perfumes?
Let us know
how you like it!
You might also like