Al Rehab Oud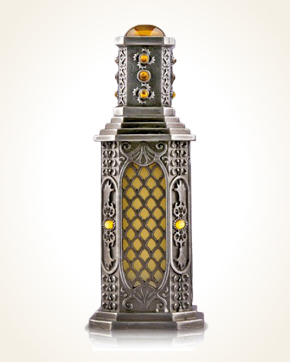 Al Rehab Oud
Eau de Parfum 50 ml
In Stock
Eau de Parfum Sample 1 ml
In Stock
Description
Rehab Al Oud perfume is hidden in a beautiful flacon decorated with metal patina and is designed for lovers oudy fragrances.
oud essential oils are magic and transforms directly into incredible depths. To bring out all the different phases, it is connected with the softness of musk that initial crash cushions and ohlazuje.
Conversely, the members should mysterious bud oil is using spicy oriental spices. Proteplení and velvety brings rare trees in the lead with sandalwood. The conclusion of this mystical fragrance full of contrasts and changes include balsamic tones.
Customer Reviews (1)
... I was really surprised by force Al Rehab here of limbs. The scent is tough, woody, much of her. How do you write about contrasts - and that's exactly it, it changes, evolves, it's a pit. (04.01.2015 - Pavel S.)
Have you tried one of our perfumes?
Let us know
how you like it!
You might also like