Al Rehab Zidan Classic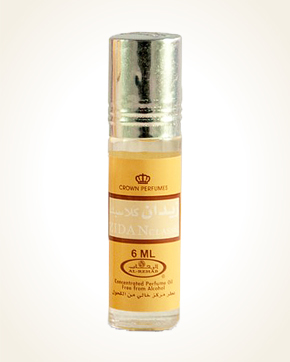 Al Rehab Zidan Classic
Concentrated Perfume Oil 6 ml
In Stock
Concentrated Perfume Oil Sample 0.5 ml
In Stock
Description
A pocket pack of oriental perfume, the big advantage of which is the small size (6 ml of perfume) so that it fits even the smallest handbag or pocket. In addition, perfume is very easy to apply using a ball in the bottle cap. So you can always have your favorite fragrance with you.
A refreshing spray of citrus in conjunction with the delicate vanilla and the gentleness of the musk, it meets a pinch of spice that has anise at its head. Fluffy orange flowers intertwined with juicy tangerine show their sparkling tones and with a slight echo in the form of freesia and lilies the aroma closes.

Customer Reviews (1)
I consciously declare that I love anyz. Not also the one in the bag for flavoring, but this one in AR ZIDAN CLASSIC. Maybe someone would object, but combining it with citrus and then flowers was the perfect idea. I can't smell vanilla. As if she was supplying courage. This is the elixir. The next order will not be missing. Thank you (18.09.2020 - Dominika J.)

Have you tried one of our perfumes?
Let us know
how you like it!
You might also like