Al Rehab White Full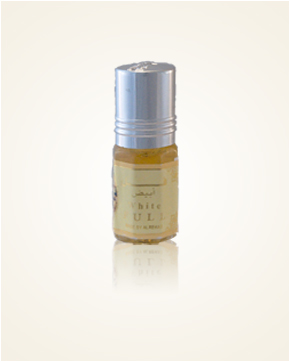 Al Rehab White Full
Concentrated Perfume Oil 3 ml
Out Of Stock
Concentrated Perfume Oil Sample
Out Of Stock
Notify me when available?
Description
A pocket pack of oriental perfume, the big advantage of which is the small size (3 ml of pure perfume) so that it fits even in the smallest purse or pocket. In addition, perfume is very easy to apply using a ball in the bottle cap. So you can always have your favorite fragrance with you.
The flood of white flowers, jasmine, neroli, lily and lotus flower has come to enchant you and offer you a fragrance, a wonderfully composed blend of essential oils. Take this enormous embrace of a fully developed white fragrance.

Customer Reviews (4)
White Full - I received as a gift and I want to thank for the beautiful smell of white flowers, jasmine with perfect stamina. Thank you (21.6.2015 - Miloslava P.)

White Full - incredibly faithful appearance of a blooming meadow full of white flowers and pollen (chamomile, grass, marguerites) just behind the house with a flower garden with bunches of lilies, daffodils, beds of peonies and jasmine shrubs. Dazzlingly strong scent of the literally dancing essence of summer. Bitter herbs and juicy foliage of flower stalks fierce wild whispers. (27/08/2013 - Simona J.)

White Full - Your description perfectly describes it. All the white flowers of the world, full of arms and full baskets of cut, filled with flowering meadows, a little pollen and foliage foliage. I had not only 3ml cpo but also 50ml edp pack, cpo was more elaborate, deeper, but both packs were nice. (5/15/2013 - Simona J.)

White Full - jasmine sambac - the best and most intense variety of jasmine from India. Please be more careful. Reward big and long lasting. (1/20/2013 - Sylva F.)

Have you tried one of our perfumes?
Let us know
how you like it!
Notify me when available?
You might also like