Afnan Velvet Oudh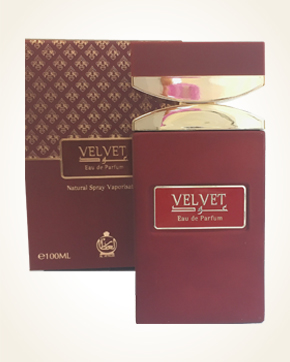 Afnan Velvet Oudh
Eau de Parfum 100 ml
Out Of Stock
Eau de Parfum Sample 1 ml
In Stock
Description
Afnan's charming line is called Velvet and its three fragrances - Musk , Love and Oudh , can be worn alone or combined with each other to create a distinctive fragrance.
Velvet Oudh , according to the name oudová, but at the same time it is sweetly smooth and sensually seductive.
Let yourself be absorbed by the orientally irritating embrace, the woody-sweet tones of oud oil, which is rounded by the heat of spices, dominated by cinnamon and cardamom. There is also a gourmet liquorice with gourmet vanilla, drowning in the honey heat of the velvet ambergris.
The perfume concert of oriental chords directly radiates the heat of the untamed desert, the sensuality of veiled black eyes, the taste of soul with spices and the mystery of luxury palaces.

Customer Reviews (1)
I write again Mrs. Wech, Afnan Velvet Oudh lay about 2 hours in a beautiful smell. So I do not know, I will have to smell during the night for the song to fade and in the morning I have a wonderful smell :-) I think I will make you happy more often :-) I wish you a beautiful and relaxing Christmas holidays (13.12.2017 - Hana B .)

Have you tried one of our perfumes?
Let us know
how you like it!
You might also like