Syed Junaid Alam Moattar Dhahab For Her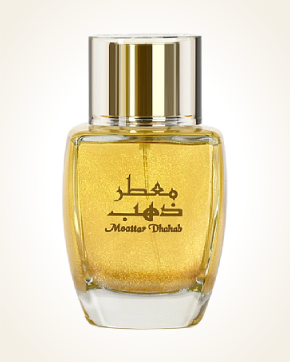 Syed Junaid Alam Moattar Dhahab For Her
Eau de Parfum 100 ml
Out Of Stock
Eau de Parfum Sample 1 ml
In Stock
Notify me when available?
Description
The golden shimmer hiding inside the Moattar Dhahab bottle is vanilla caress, vanilla tenderness and vanilla endless depth.
The first ingredient that will immediately bind you with its gourmet line is the lovely vanilla, combining its alluring charm with the sparkling musk. The touch of vanilla is rather dry at first, but in a moment it turns into a creamy foam, attracting with a sinful touch.
The glitter and shine, as well as inside the bottle, are also carried in the ingredients, of which the rose played in chords of charm appears next. The sweet and very strong vanilla, which warms up with its intensity, is once again speaking for itself.
Before using the fragrance, shake it so that the glitter spreads into the perfume so that you can indulge not only in the charming Moattar Dhahab For Her fragrance, but also in the delicate shimmer on the skin.

Notify me when available?
You might also like