Syed Junaid Alam Mazaya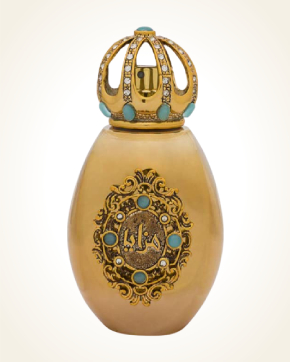 Syed Junaid Alam Mazaya
Eau de Parfum 50 ml
Out Of Stock
Eau de Parfum Sample 1 ml
In Stock
Notify me when available?
Description
The black, inlaid box, hides an all-gold bottle in a velvet bed, decorated with turquoise stones, in which there is a luxurious Mazaya perfume. It is a perfume for connoisseurs of oud essential oils, for those of you who like strong, oud-tuned, mysterious - even mystical, scented in the depths of rare woody plants, the scent of the true Orient.
The very strong onset of sharply cut shades of oud essential oil only slightly recedes and changes into a balsamic tone. Oud transforms the sweet nuances of amber velvetiness, which bring together touches of honey heat and the softness of musk seduction somewhere in the background, back into the woody dryness and typical smell of oud essential oil.
Oud also agrees with the deeply showing earthiness, into which the echo of the forest, formed by a mixture of mosses, lichens, but also the smoke haze of burning wood, flashes.
In the final swing of the mysterious oud, a rose joins its satiety, played again with chords of honey amber

Notify me when available?
You might also like