Al Rehab Shadha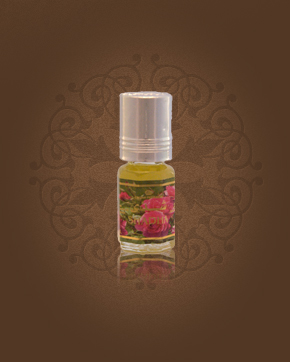 Al Rehab Shadha
Concentrated Perfume Oil 3 ml
Out Of Stock
Notify me when available?
Description
A pocket pack of oriental perfume, the big advantage of which is the small size (3 ml of pure perfume) so that it fits even in the smallest purse or pocket. In addition, perfume is very easy to apply using a ball in the bottle cap. So you can always have your favorite fragrance with you.
Smoky rose is what comes to mind after the first scent. Fully-flowered, large-flowered rose, which by its beauty will probably everyone in the neighborhood. Burning wood with a tobacco scent and a pinch of cedar wood gives room for the emergence of a very fine oud oil, which illustrates this uniquely composed oriental scent with a rose base.

Customer Reviews (4)
CPO Shadha - introduction of a flood of dark roses spilled with something I couldn't tell, I am thinking of smelling wood in it, isn't it? At times to oud, but not yet sewer, and at times a white musk, which was lost somewhere. The oil has even sharper contours, but when it settles, I assume that the dark rose will excel even more immersed in some wood, but I do not know exactly. I still have flashes of jasmine in the oil. (5/23/2015 - Stana L.)

Full-flowing, deep, dark rose shrouded in a thick cloud of burning wood. Rose bush among ruins, deserted territory of no one. A weary falling soldier crawls under a thorny islet, looks up into the flowers, and the wings of sleep carry him to a peaceful world of peace. Drops of morning dew run down on the man's face and wake him up. The smoke slowly dissolves, the rose remains, the war-numbed senses begin to come to life. The freshness of the green leaves, the scent of damp earth, notices a broken, broken jasmine shrub nearby, the heady power of flowers ... It lies in the sacred silence of the waking day, enjoying a precious moment of peace. His mind is focused on the rose again. He already knows ... it's a sign, a symbol of hope and new life. Parched lips devour sweet nectar from flowers. He doesn't mind the smoke anymore, he's actually nice and makes all the strange beauty. And then in the distance there will be a quiet female laugh ... Shadha is a changeable, intimate fragrance full of nostalgia, memories and long-forgotten secrets. Fragile beauty longing for hugs, hidden in each of us. (11/5/2013 - Andrea Ž.)

Shadha - a little pungent rose, rain and haze over the chilled forest after the storm. Juicy stems of roses and leaves, plus the smoke from the houses heating wood. Interesting, extraordinary, amazingly holding. (5/15/2013 - Simona J.)

Again the true and unbounded orient with jasmine and roses. I love jasmine, I love roses, I love orange flowers and all these ingredients, tastes and smells gives me Shadha. So why not take it, do you? (1/20/2013 - Sylva F.)

Have you tried one of our perfumes?
Let us know
how you like it!
Notify me when available?