Al Haramain Mukhallath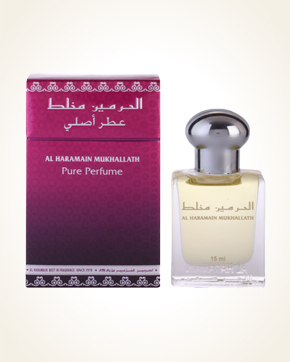 Al Haramain Mukhallath
Concentrated Perfume Oil 15 ml
In Stock
Concentrated Perfume Oil Sample 0.5 ml
In Stock
Description
An unusual, bitter-sweet key in the echoes of cyprus opens flowers with citrus flowers.
The cool embrace of lavender is then softened with fresh lime, complemented by a rich green key of grass and dry moss.
The ylang-ylang cream tone combines its beauty with a honey flood of colorful freesia, which again offers its touches a chypre lure with a subtle echo of smoke, attracting several shades of warm sensual musk.

You might also like