Al Rehab Secret Man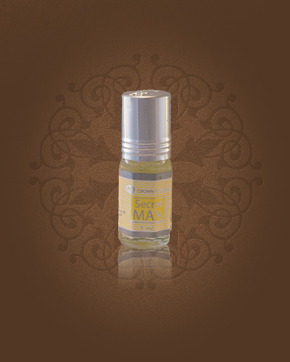 Al Rehab Secret Man
Concentrated Perfume Oil 3 ml
Out Of Stock
Notify me when available?
Description
A pocket pack of oriental perfume, the big advantage of which is the small size (3 ml of pure perfume) so that it fits even in the smallest purse or pocket. In addition, perfume is very easy to apply using a ball in the bottle cap. So you can always have your favorite fragrance with you.
The bitter onset of raw skin with neroli to soften, will take you into a mysterious perfume dreaming in this tiny flask. The lush cedar wood, along with the noble amber, supported by a very glimmering gust of honey, continues to tell its story on a wave of white iris.

Customer Reviews (2)
Men's fragrances FOR MEN + SECRET MAN + SUPER MAN, husband has proven and is very happy. He even had several reactions from our customers that they smell nice (29.1.2014 - Jarka B.)

Secret Man - um so this is the smell of amber with honey? I feel like a flying bird, in the mountains, enjoying its freedom. In Secret Man, snow is calling me, that's the first thing I can think of with a mysterious man, yes I rejoice at the bottom, on a hill, looking at snowy spruce trees, looking into the endless white plain covered with snow. Very unusual but beautiful fragrance with excellent stamina. (Feb 11, 2013 - Sylva F.)

Have you tried one of our perfumes?
Let us know
how you like it!
Notify me when available?
You might also like