Pheromone Perfumes Qitaf Al Oud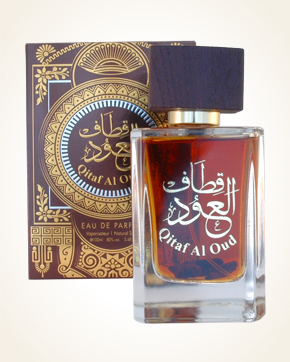 Pheromone Perfumes Qitaf Al Oud
Eau de Parfum 100 ml
In Stock
Eau de Parfum Sample 1 ml
In Stock
Description
Barely used perfume - opened box, 99% of perfume content.
Customer Reviews (2)
Qitaf Al Oud is a really seductively beautiful, intimate, delicate oudovka ... and I do not need a heavier smell, but this is wonderful ... but I feel more like a man, but it is incredibly seductive to men .... Be beautiful And the spell of anabish scents forever overwhelmed (12.7.2017 - Romana V.)
Thank you for the lovely Mrs. Jana nice welcome into the world of Arabian fragrances together for a gift (formulas) and goodies. Your package, as well as pages anabis.com me reassured that this world certainly examine and I will be with you a frequent guest. It is not only business, but I feel that even you (Mrs. Lenka and Lady Jane) scents are a delight and want to share it with the rest of us. The smell Qitaf ordered al oud - it's the most beautiful "oudovka" I know. Beautiful, long-lasting scent of precious wood with aromas of apricots and cloves. A vial with bits of sticks inside is amazing. Already I choose fragrance for the next order. Once again, big thanks fragrant and beautiful days. (March 7, 2017 - Clara M.)
Have you tried one of our perfumes?
Let us know
how you like it!
You might also like