Paris Corner Pendora Splendid Oud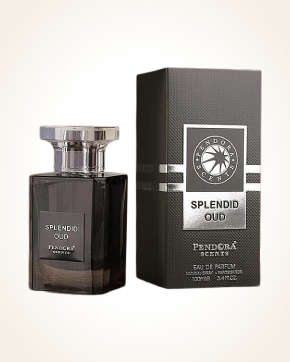 Paris Corner Pendora Splendid Oud
Eau de Parfum 100 ml
In Stock
Eau de Parfum Sample 1 ml
In Stock
Description
The sharp accord of oud essential oil is immediately embraced by a fresh spicy touch of pepper, to which the resinous aromatic, sweetly appearing cardamom winds its way.
Round corners of soft woody sandalwood invite delicious vanilla, whose gourmand touches are enveloped by a smoky dry trace, earthy vetiver.
The sensual conclusion belongs to the velvet reflections of amber grandeur, into which the nuances of cocoa almonds, representing tonka, sink.
Tom Ford's Oud Wood perfume was the inspiration for the Paris Corner Pendora Splendid Oud fragrance.

You might also like