Paris Corner Killer Oud Sun Rise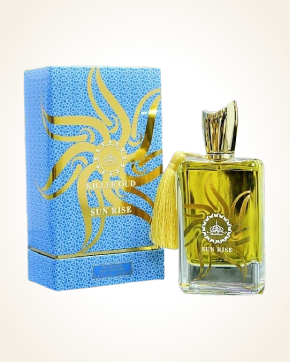 Paris Corner Killer Oud Sun Rise
Eau de Parfum 100 ml
In Stock
Eau de Parfum Sample 1 ml
In Stock
Description
The Killer Oud Sun Rise perfume opens up the magic of the smell of straw, in which dry herbal, woody smooth and slightly bitter tones intertwine, inviting together fruit and lavender. The cool-sounding blue-violet flowers gradually give way to the citrus, which is heard in a sparkling accord, like a juicy gourmand, citrusy orange, ice-shard chilled cocktail, decorated with bitter bergamot and here and there a sprig of aromatic sage.
Juniper berries add balsamic nuances, to which soft shades of wood are heard, led by majestic cedar, which adds warmth to the composition, followed by warm delicious notes, cocoa almond tonka, with some tobacco reflections in the background, underlining the gourmet whipped vanilla foam .
At the end, there are airy and aquatic notes that evoke the splash of sea waves breaking on the shore and give the perfume a unique feeling, bringing an impression of freshness and freshness that gently suppresses the vanilla sweetness.
Perfume Sunshine Man Amouage, became the inspiration for the creation of the fragrance, Paris Corner Killer Oud Sun Rise.

You might also like