Afnan Fakhr Al Jamaal EdP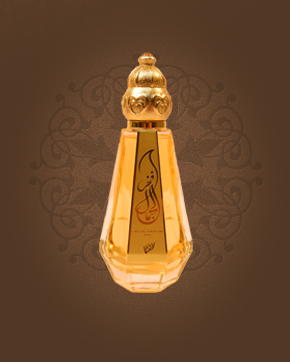 Afnan Fakhr Al Jamaal EdP
Eau de Parfum 80 ml
Out Of Stock
Eau de Parfum Sample 1 ml
Out Of Stock
Description
The first fragrance takes you to sweetly fruity tones, led by pineapple and pear, to which vanilla is slowly added. The fruit pilgrimage continues with blackcurrants and strawberries.
Although the aroma is fruity, it will envelop you and the touch of slightly woody lure of sandalwood along with musk.

Customer Reviews (1)
Fakhr Al Jamaal brings a sparkling tasting of fruit paradise, where we will be greeted with an amazing refreshing drink mixed from thick juice of pear compote and ripe sweet pineapple, served in a frosted slim goblet with a thin sugar rim and pieces of fruit on a decorative paraplea. The mischievous grin says irritating cedar-smelling bartender - you can't resist, and serves us another portion of vibrant fruit. From crystal bowls we are attracted by pyramids of sensually intoxicating strawberries with soft tangerine ribbon around and on small silver plates is sliced gourmet mango with a handful of black currants, which brings pleasant light acidity. The sense of harmonization of the smallest details culminates in a portion of delicate vanilla, which lightly combines all the essences into a hot mix and smoothes with a warm musk into a very seductive female fragrance. The bartender was right - I can't resist. Fakhr Al Jamaal is an attractive perfume of fresh unsweetened fruity character with excellent stamina and fluffy cloud that surrounds us subtly and also acts as an invisible source of energy and good mood (paradise is paradise). (2/12/2013 - Andrea Ž.)

Have you tried one of our perfumes?
Let us know
how you like it!