Syed Junaid Alam Nujoom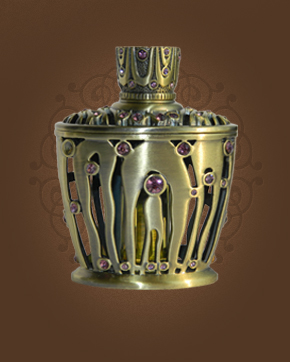 Syed Junaid Alam Nujoom
Concentrated Perfume Oil 9 ml
Out Of Stock
Concentrated Perfume Oil Sample 0.5 ml
Out Of Stock
Notify me when available?
Description
Roses with a lovely ambergris will bind you with their wonderfully narrated story, just with the first smell of a glass rod, with which you apply a few drops on your wrist.
Scent like a mysterious dream coming up early in the morning, you are already waking up, but you want to dream for a moment, enter the world of well-being, peace and especially tenderness, all this perfume offers you. Fly on the wings of dreaming behind closed eyelids, it's like a gentle whiff of tuberose, which adds the right depth of hyacinth, where after a while the rich and wonderfully seated jasmine rises to the top.
The white color of the orange blossoms will give you a feeling of freshness, supported by a slightly chilled lemon chord, but covered in sandalwood shows a pleasantly smooth way.

Notify me when available?