Al Haramain Million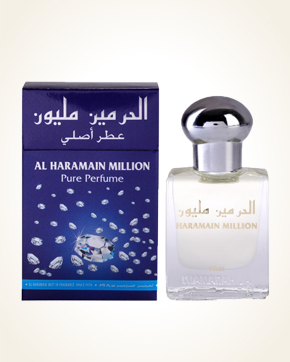 Al Haramain Million
Concentrated Perfume Oil 15 ml
In Stock
Concentrated Perfume Oil Sample 0.5 ml
In Stock
Description
The delicious, exotic-scented mango along with the aromatic plum let into its gourmet tones with a whipped smooth vanilla. Gourmet tones are replaced by a fresh breath of citrus bergamot with a gentle cloud of musk.
Floral touches indicate a line of fragility in which they blend, petals of May rose, tiny flowers of jasmine and creamy ylang - ylang.
A slightly woody embrace shows us cedar with sandalwood, to which lazily the softness of the ambergris stretches lazily.

You might also like