Al Rehab Nesma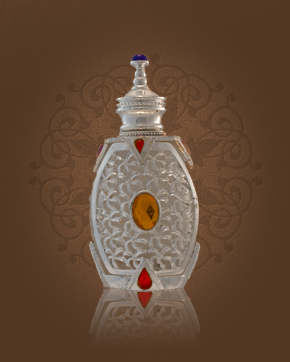 Al Rehab Nesma
Concentrated Perfume Oil 15 ml
Out Of Stock
Concentrated Perfume Oil Sample 0.5 ml
Out Of Stock
Notify me when available?
Description
Let yourself be covered by the very sensual and erotic fragrance of Nesma, which brings you a velvety blend of musk and vanilla, creating a warm, irritating chord. This oriental onset frees up the space for a sweet tangerine, in harmony with amber and patchouli, showing an oriental aroma very subtle yet intense.
A light whiff of pineapple with the delicacy of cherries is combined with the intoxicating peach juice to absorb this fruity tone with lotus flower and sandalwood.
It is up to you whether you let yourself be hit by the heat that rises from this scent.

Customer Reviews (2)
Filigree-decorated fairy-tale bottle hides liquid gold, a concentrated fruit treasure whose only drop has the incredible power of scenting all day long. The exciting sweet touch puts us in a dense warm soft cotton and leaves us in a delightful intoxication of the beautiful piece that opens before us. A masterly stacked mosaic of rich juicy fruit at the edges is red spicy cherries, interspersed with softening yellow pineapple, but attention is unwaveringly drawn to the color center, dominated by velvety, soft peaches. The shades are not bright, the picture is hidden behind a fluffy dense but transparent vanilla curtain interwoven with musk to surprise with its irresistible baked apple pattern and delicate sandalwood framing. Is it the magic or the immense art of putting together such a sweet, yet unglued, delicate, fragrant gem with excellent stamina that will shine through our surroundings? I do not know and so I apply another drop… (21/11/2013 - Andrea Ž.)

I am already filling my order for Nesm ;-) I am very happy, saving with it and the more I lose it, the more unfortunate it is that the best treasure will soon disappear ... lately I will take it in my hand and instead of rubbing my wrists and ears, so I just smell the flask and say, "when it's more important, I have to save you" and now I will not have to ;-) and again I will stun my surroundings, because I can not all praise me I love her. (11/2/2013 - Tatjana M.)

Have you tried one of our perfumes?
Let us know
how you like it!
Notify me when available?
You might also like