Naseem Zainab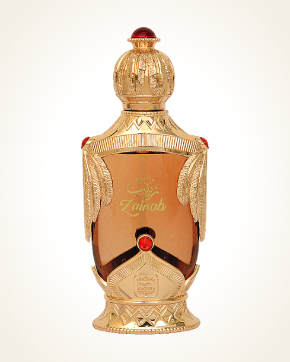 Naseem Zainab
Concentrated Perfume Oil 20 ml
In Stock
Concentrated Perfume Oil Sample 0.5 ml
In Stock
Description
The intense aroma of sweetly whipped vanilla permeated with juicy ripe oranges and delicious tangerines opens a fruity gourmet chord at the beginning of the Zainab perfume.
Citruses are combined with a cascade of spring hyacinth colors and their intoxicatingly sweet tone, which is supported by a honey-soft ambergris, to which a floral aria composed of full-blown roses, irises and jasmine easily winds.
The final swing to a few touches of earthy herbaceous patchouli blends a hint of fresh musk.

You might also like