Naseem Oud Safi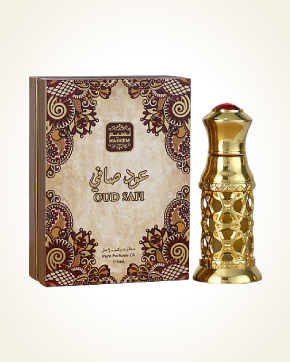 Naseem Oud Safi
Concentrated Perfume Oil 6 ml
Out Of Stock
Concentrated Perfume Oil Sample 0.5 ml
In Stock
Notify me when available?
Description
Oud Safi is inspired by the Persian Empire, which connected the Eastern and Western worlds...
Oud essential oil is softened by ambergris and flowers in this fragrant composition, its tone is softly woody, with an occasional swing to a darker earthiness, which it dissolves in its honey-warm embrace of ambergris.
The light note of lavender coolness alternates with a spicy trace and smoky, mysterious nuances of lazily showing incense, to which oud oil is again added, this time in a kind of tone of warm skin, wrapped in the velvety reflections of flowers.
Cedar wood and the dry rustle of moss finish the fragrance.

Notify me when available?
You might also like