Naseem Burhan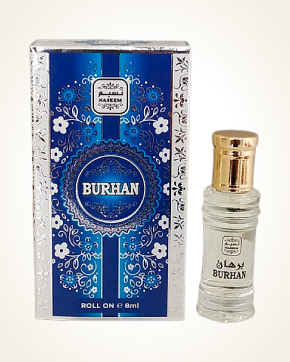 Naseem Burhan
Concentrated Perfume Oil 8 ml
In Stock
Concentrated Perfume Oil Sample 0.5 ml
In Stock
Description
The yellow-orange Africans attract with their spicy bitter fragrance to walk through the garden, in which accords of rare woods intermingle with fully developed, oriental-filled, oud oil. The herbal spiciness of Africans with heavy-breathing oud lets a generous armful of saffron into its tentacles, which intertwines between the nuances of dryness and at the same time the animal warmth of the skin.
A hint appears of a cloud of white, spiced, flowers, echoing with tinder-dry tobacco leaves and the mossy smell of forest wetlands.
The dry line, together with a bitter, very distinct trace, intertwines with the entire composition and shows the chords in the transformations of dark chypre tones of green, emphasizing the masculine accents of the tantalizing fragrance, over the as if indicated metallic undertone to the sensual line of the skin.

You might also like