Naseem Burhan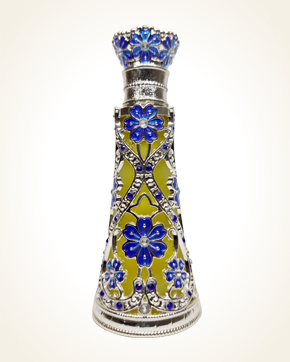 Naseem Burhan
Concentrated Perfume Oil 24 ml
In Stock
Concentrated Perfume Oil Sample 0.5 ml
In Stock
Description
Yellow-orange Africans attract a spicy, bitter fragrance to walk through the garden, where chords of precious woods blend with a fully developed, orient-filled, oud oil. The herbal spice of Afrikaners with hard-breathing oud permits into their wads an abundant embrace of saffron, which intertwines between nuances of dryness and at the same time animal warmth of the skin.
There is a hint of a cloud of white, spice-stranded, flowers that resonate with dry tobacco leaves and the mossy smell of wetlands from the forest.
The dry line, along with the bitter, very distinctive trace, blends through the entire composition and shows chords in the changes of dark-grained tone of green, accentuating the men's accents of irritating fragrance, as if the implied metallic undertones to the sensual skin line.

You might also like