Nabeel Lamya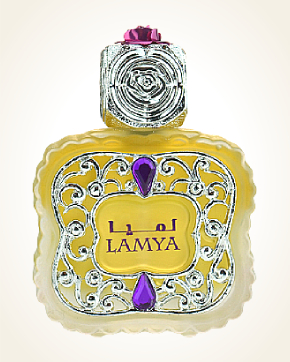 Nabeel Lamya
Concentrated Perfume Oil 20 ml
In Stock
Concentrated Perfume Oil Sample 0.5 ml
In Stock
Description
Sensually oriental touch - this is Lamya.
The opening tones reveal juicy citrus, especially lemons, including candied lemon peel, which is combined with a dry line of saffron, showing even a few notes, hidden in a luxurious, bittersweet-bearing skin.
The saffron performance is fully enchanted by a beautifully soft queen of flowers, floating on the echoes of rare woody plants. The rose directly caresses its full beauty, combining with teak wood and oud essential oil, whose bang and strength is tame, smooth and pleasantly woody and soft.
The kind, honey-velvet line is given to the perfume by the sovereign amber, which blends its chords with the soft elegance of a musk, into which the echoes of earthiness and humidity of the vetiver flash briefly, as if behind the curtain.

Customer Reviews (1)
For me, Lamya is an oriental with French elegance. It opens with a fresh sweet scent of candied pomelo peel, a rose with a pinch of saffron is added and even later an orange flower with a lily of the valley. And then there's the slightly mysterious chord of the classic fluffy perfume and also the rest of the ice musk, the serious cedar wood support and a bit of children's powder. I can see her completely on the flight attendant "Emirates", which commutes between Paris and Dubai :-) (20.01.2022 - Petra P.)

Have you tried one of our perfumes?
Let us know
how you like it!
You might also like