Nabeel Al Ghadeer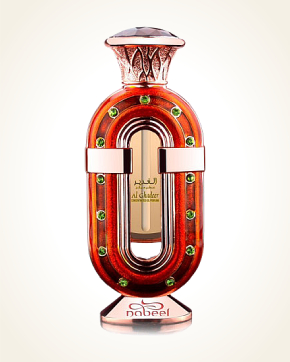 Nabeel Al Ghadeer
Concentrated Perfume Oil 20 ml
In Stock
Concentrated Perfume Oil Sample 0.5 ml
In Stock
Description
The introduction opens with a pleasant freshness of juicy oranges with lemon marigolds for decoration, to which a slightly slightly bitter citrus peel can be wound.
The distinctly set jasmine is interwoven with the fragility of tea roses, into which a fleeting touch of oud essential oil gradually dissolves, the strength of which is smoothed, softened and only as if at the edge of the entire pyramid to highlight other fragrant chords and remain alone.
The tenderness of vanilla pods shrouded in the sensuality of musk, the gradually receding smoothness and softness of sandalwood, resounds in the pink buds. The deeper echo brings herbal spiced patchouli with a few notes of soapiness in the final parade of the score.

You might also like