My Perfumes Arabiyat Musk Tahira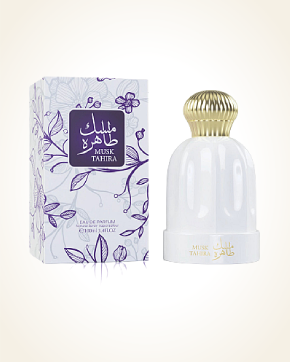 My Perfumes Arabiyat Musk Tahira
Eau de Parfum 100 ml
Out Of Stock
Eau de Parfum Sample 1 ml
In Stock
Notify me when available?
Description
The opening serenade of cool musk accords is also accompanied by a floral score, in which slightly sweet, small white jasmine flowers are presented in the embrace of fresh lavender, violets abounding in fragility, lilies of the valley with the glitter of ice crystals and tenderly beautiful, white roses.
Sensual tufts of musk enchant with their fluffy playfulness and gradually let in touches of creamy fruit, especially peach with undertones of citrus bergamot, complemented by a woody line of cedar.
The fleeting echo of white oud only slightly shows its woodiness and raises the individual nuances of musk magic, with which sweet heliotrope with an amber hint of honey velvet blends in the end.

Notify me when available?
You might also like