Ajmal Mizyaan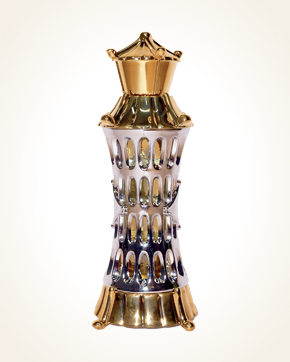 Ajmal Mizyaan
Concentrated Perfume Oil 14 ml
Out Of Stock
Concentrated Perfume Oil Sample 0.5 ml
In Stock
Description
For lovers of bitter tones, there is a concentrated Mizyaan fragrance that comes to your next desires, and as its name suggests - it is "beautiful".
Perfume is a unique combination of oriental spices and delicate floral tones, which are lifted by a warm whiff of musk with an influx of woody essential oils, especially cedar wood. With the first drop of perfume you can breathe the cool tone of anise, whose excessive freshness is hampered by a lily of the valley with a tender rose. Floral tones spread in saffron intoxication, which gives the perfume an oriental charm.
With full force and fragrance, the individual ingredients begin to blend into your skin and you get an intense passion hidden inside and show you its strength with precious oud, woods and fresh bitter lime.
Stroking ambergris and patchouli, it permeates through the scents of moss and grasses into the fully developed cedar. The individual essential oils are put together in a hurtfully bitter, refreshing tone that stays near your skin and gives you the special and inimitable feeling of oriental dreaming.

Customer Reviews (1)
My absolute number one is Mizyaan - I have no words - for day and night, when it settles it is directly divine and I feel incredible. I recommend a small amount. My description is very brief, because this topic can be elaborated forever. Perhaps my reviews will please you at least. (10/10/2012 - Miluše V.)

Have you tried one of our perfumes?
Let us know
how you like it!
You might also like