Royal Diwan Love In Dubai Oudh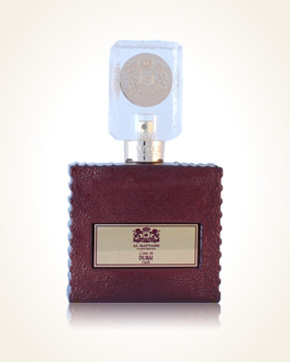 Royal Diwan Love In Dubai Oudh
Eau de Parfum 100 ml
Out Of Stock
Eau de Parfum Sample 1 ml
Out Of Stock
Notify me when available?
Description
The Al Battash Concepts line shows you elegance combined with an irritating seduction. Perfumes breathe luxury and refined taste. We bring you another one - Love In Dubai Oudh.
A warm, oriental wave will caress you throughout the duration of the seductively sensual Love In Dubai Oudh.
The introduction is a flood of herbal delicacies of sweet-sounding patchouli and oriental spices. There are intoxicating tones of rare gums passing through burning wood smoke.
The bewitching aroma of oud oil combines with the green leaves of tobacco and the velvety, soft honeycomb flavor to create an Orientally magical harmony.
Accept the invitation to walk the headyly seductive glow coming from the very heart of the Orient.

Customer Reviews (2)
Hello Mrs. Lenko, then Love in DUBAI is really bomb and. Thank you, (April 26, 2016 - Hanka N.)

And the second perfume Love In Dubai Oudh, so it is the memory of the market, which radiates heat and spices, it is also the memory of the experience in a cafe in Egypt, where I tried "shish" :-) it is a nice oriental fragrance that it works like a honey candy, but it's not sweet, it's ... different and beautiful. Thank you for a nice pencil and gifts that you always pack. Thank you and all the best, with respect (26.4.2016 - Iva R.)

Have you tried one of our perfumes?
Let us know
how you like it!
Notify me when available?
You might also like