Louis Cardin Jewel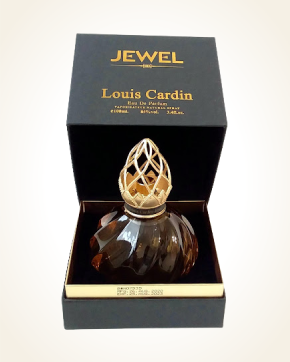 Louis Cardin Jewel
Eau de Parfum 100 ml
Out Of Stock
Eau de Parfum Sample 1 ml
In Stock
Notify me when available?
Description
The orientally smooth Jewel Oriental perfume begins its fragrant journey with fruit chords that resonate citrus with an emphasis on grapefruit and bergamot, to which blackcurrant is added, with a creamy ripe pear and sweets enticing figs.
The fruit turns into a dense melange thanks to the lazily stretching, dark forest honey, in which its chords sway and resonate in a gourmet tone.
From the floral embrace is the fragility of the orange blossoms with the powder line of iris, very soon giving way to the heat emanating from the oriental spices, led by cinnamon and cardamom.
Now comes to the depths of perfume dreaming, with the help of woody smooth and warm oud essential oil, which is supported by vanilla tonka and a few touches of dry tobacco.
Jewel Oriental perfume is supplied by the manufacturer, Louis Cardin, without cellophane.

Notify me when available?
You might also like