Lattafa Pride Tharwah Gold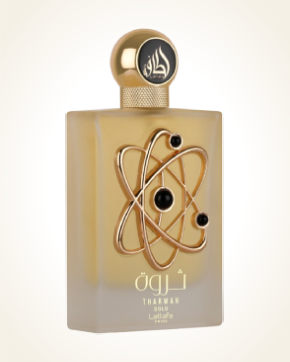 Lattafa Pride Tharwah Gold
Eau de Parfum 100 ml
Out Of Stock
Eau de Parfum Sample 1 ml
In Stock
Notify me when available?
Description
A fresh, sparkling introduction is opened by slightly bitter accords of bergamot with a cool peeping lavender, into which the creamy green scent of the fragile beauty of orange blossoms is heard, accompanied by white blooming jasmine, with its green leaves and roots.
We continue into the elegantly interwoven, individual nuances of vanilla, which change their tones from creamy delicious, through prickly opulence to a dry, perhaps even dusty vanilla bean that just - just bursts and crumbles, into a flood of echoes of earthy smokiness, with an undertone of moist coolness of vetiver .
At the end, a fleeting - almost masculine accent of lavender will be heard again, which will be dissolved by the velvety softness of ambergris with refined elegance.
Perfume Yves Saint Laurent - Libre, was the inspiration for the creation of the fragrance Lattafa Pride - Tharwah Gold.

Notify me when available?
You might also like