Lattafa Oud Mood Elixir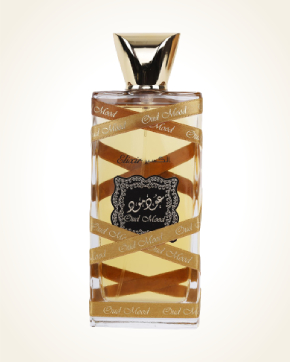 Lattafa Oud Mood Elixir
Eau de Parfum 100 ml
In Stock
Eau de Parfum Sample 1 ml
In Stock
Description
Oud Mood Elixir is a perfume saturated with the Orient, in which the individual nuances of oud essential oil take off, the power of which is crackling, gradually smoothing, passing into soft woody shades.
Oud essential oil blends its bang with saffron solo in bittersweet waves, into which the animal warmth of luxurious leather enters. Add spice, dominated by a spicy chord of nutmeg, intertwined with seductive cinnamon, which is captive to a dry saffron touch with a drop of earthiness.
Another of the rare woody plants plays a game of smooth softness, as a sandalwood can be introduced, to which a flower cloud of fleeting roses winds. The depth and saturation of the oud will be sensually complemented by a honey-sweet, sovereign amber, wrapping a delicious vanilla in its velvet veil, to create a temptingly captivating, strong and yet untamedly seductive oriental perfume.

You might also like