Khalis White Musk Special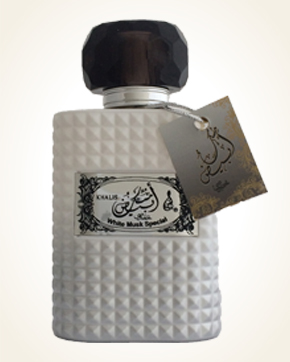 Khalis White Musk Special
Eau de Parfum 100 ml
In Stock
Eau de Parfum Sample 1 ml
In Stock
Description
As the name suggests, the scent embraces us with musky softness.
Let yourself be tied gently with a gigantic concert, in the main chords of a shimmering fresh musk that dissolves its delicate scent in tones of dewy flowers.
The floral composition is opened by a delicate violet played in a score of white-blooming lily and jasmine, which with a fruity-sounding Bulgarian rose creates a perfect interplay of almost magically sounding temptation, turning its tones into a fully-sounding musk aria.
Sparkling seduction adds ice-lemon sorbet, which juicy enrich the next entry of fluffy musk.
The aroma is airy, the intensity of cold alternates the tenderness of sensuality.

You might also like