Khalis Jawad Al Layl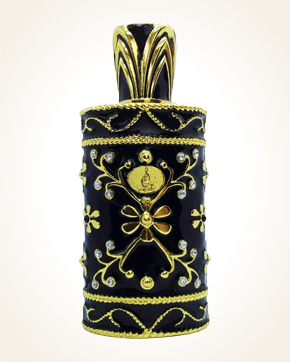 Khalis Jawad Al Layl
Concentrated Perfume Oil 18 ml
In Stock
Concentrated Perfume Oil Sample 0.5 ml
In Stock
Description
He smells the fruit-scented distances into his embrace, a mystic-encrusted, oud oil, whose evil darkness remains only in echoes. Oud spreads softly in pineapple chords, and when spicy blackcurrants are added, their fusion is deliciously gourmet.
Citrus playfully complement the exotic melange with its juicy sweetness, with which the forest honey melting in its honeycombs melting its noble ambergris with the soft scent of roses.

Customer Reviews (5)
A beautiful fragrance, sweet oriental, reminiscent of the Far East bazaar just in the morning during sunrise (18.02.2020 - Marek, Poland)

Jawad al layl - my husband eventually took the perfume and wears it with pleasure. Interestingly, he didn't blame me, I especially perceived the dominant pineapple, but it smells wonderful to my husband. (08/10/2019 - Katarína E.)

Jawad Al Layl - I chose it based on rave reviews, did not quite meet my expectations. The first fruity tones are too strong, unpleasant for me. However, after the perfume is bearable, the husband even claims that the smell is nice. In the next selection I will follow my intuition, ingredients and flacon. The name of the perfume is not only a mystery to me, but also to others. It is a pity that at least the English translation does not appear in parentheses after the Arabic name. (14/09/2019 - Katarína E.)

Khalis Jawad Al Layl - after applying a beautiful burst of juicy fruit, he commands me again: smell the smell and let me drift on my endless wave of fruity-juicy seduction ... just relish me for a long time ... and I - delightfully dazed from the endless but very intoxicating fruit lure - I start slowly but more and more clearly to feel the noble Lady of the Rose as slow steps arrive .. and the irritably delightful fruit-tree slowly recedes herself and sets itself in a circle to let Her Highness Rose into her center and pay tribute self-confident Queen of Flowers .. and remained around her in a circle nearby.

Khalis Jawad Al Layl- how could it be that no one has written a review of this delightful scent? I ordered blind ... ... .ááááá ... ... irresistible! Every time I think I found a top scent ... some others are totally overwhelming it. But not for long. I like to return obediently to the familiar scents. Your aromatherapy works perfectly. Thank You Sorceress (9.1.2019 - Zdena M.)

Have you tried one of our perfumes?
Let us know
how you like it!
You might also like