Arabian Oud Kalemat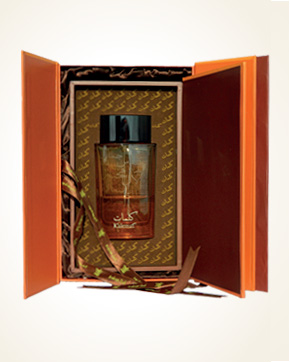 Arabian Oud Kalemat
Eau de Parfum 100 ml
In Stock
Eau de Parfum Sample 1 ml
In Stock
Description
Kalemat is a seductive, sweet woody perfume, designed especially for a man who has a charge, for a man who wants to catch his scent and for a man who likes to win.

In the opening tones, you will feel the blueberry and wind whiff of anise, which is entered by a mysterious-sounding incense, whose intoxicating scent binds you and continues to the beautiful waves of cashmere wood and floral tones that this perfume offers to feel.

The trace of spice is represented by basil, clove and cardamom, playing the game of seduction along with dragging honey and velvety echoing ambergris. Enter the wondrous world of oriental, warmly spicy scents.

Customer Reviews (2)
Beautiful vanilla with wood, amber and smoky resin with a light trace of quality liqueur. Dense, smooth, I completely feel its density and sweetness, how lazy flowing honey of golden color ... Gourmet in Arabia. (21.12.2012 - Renée H.)

Well, I still browse the site. Arabian fragrance is a journey without end, there is still much to discover, to perceive, to understand. I can't understand people whose smells don't say anything, I think they're a lot deprived. We share Kalemat with my husband, who always says it's beautiful, and that the guy should smell noticeable. (12/19/2012 - Sylva F.)

Have you tried one of our perfumes?
Let us know
how you like it!
You might also like