Nabeel Jalwa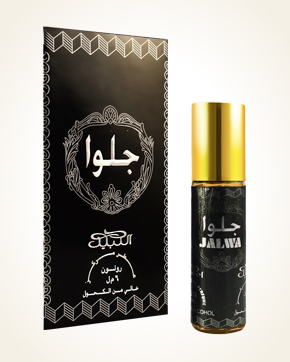 Nabeel Jalwa
Concentrated Perfume Oil 6 ml
Out Of Stock
Notify me when available?
Description
For you who like the smell of bitter, earthy, as if sharply cut, is designed Jalwa.
The beginning is carried in flower echoes, where the head is bitter wormwood, and only in the distance gently floats its scent of rose and vanilla-warmed iris. Immediately add the scent of earthy herbal patchouli and dry to dust moss with the scent of forest soil. Moist, soaked with leaves and needles, and all turned to bitterly intense notes.
After about 30 minutes there is a reversal and the smell changes like a chameleon, it is smoothed and suddenly you feel the aroma of a soft oriental with softly sounding woody tones.

Notify me when available?
You might also like