Abdul Samad Al Qurashi Golden Tears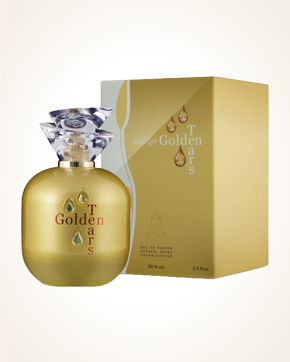 Abdul Samad Al Qurashi Golden Tears
Eau de Parfum 100 ml
Out Of Stock
Eau de Parfum Sample 1 ml
In Stock
Description
The combination of emotions and feelings created a beautiful fragrance called Golden Tears - fragrant drops of love, happiness and pain transformed into a luxury perfume ...
The charming combination of the sensual sweetness of rosebuds, herbal tones of grasses and citrus fruits, dominated by grapefruits and lime, opens the untamed influx of intoxicating scents.
The intense emergence of unique oud essential oils directs the further development of fragrance into woody keys. Oud is full of contrasts, it is a strong fragrance with a secret that beautifully dissolves on your skin and makes it stand out both to itself and to the entire collection of luxury ingredients.
Delicate orange flowers appear surrounded by cedar shades. Immediately, more fruit chords are revealed - juicy orange and a white peach with a delicate trickle of intoxicating fragrance. In gourmet chords, we continue into a creamy vanilla embrace with sandalwood and gentle jasmine.
Ingredients concert turns to deeper tones of spicy herbal patchouli, which plays its game with honey velvety ambergris.
Golden Tears is a real passion - both intoxicating and indomitable seduction.

Customer Reviews (1)
GOLDEN TEARS - I wanted to enjoy a little more luxury and the description of the perfume lured me. The smell must evoke emotions in me, and it really did! Nevertheless, I experienced both enthusiasm and disappointment at the same time. Disappointment at finding that I can't imagine wearing this perfume. Enthusiasm, because although not entirely to my liking, it is truly full of emotions and feelings, simply unique! It is a cup to the brim filled with tears of happiness and pain. It is as sharp as a blade that is injured by someone who is passionate, like a salt in the wound, as bitter as knowledge. At the same time, however, gentle and warm in its transformations. I wouldn't use it myself, but it's just beautiful. (01/05/2018 - Lenka S.)

Have you tried one of our perfumes?
Let us know
how you like it!
You might also like