Golden Nights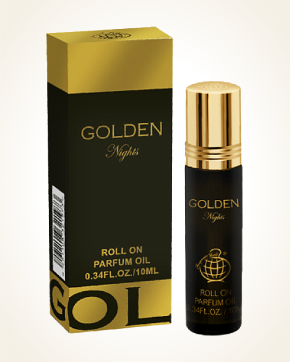 Golden Nights
Concentrated Perfume Oil 10 ml
In Stock
Concentrated Perfume Oil Sample 0.5 ml
In Stock
Description
Golden Nights is a sensual oriental fragrance that will please both women and men. It opens with sweet notes of resinous cardamom and spicy basil. These ingredients create a spicy balsamic line that further develops into honey-warming amber, gently embracing sandalwood and cedarwood.
It culminates in deep accords of leather brought by labdanum. The fragrance is mysteriously elegant, attracting attention with its intensity and leaving a smoky aromatic trail.
The One Royal Night perfume by Dolce&Gabbana was the inspiration for Fragrance World Golden Nights.

You might also like