Al Alwani Attar Escapes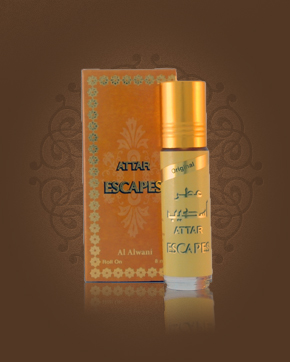 Al Alwani Attar Escapes
Concentrated Perfume Oil 8 ml
Out Of Stock
Notify me when available?
Description
A pocket pack of oriental perfume, the big advantage of which is the small size (8 ml of perfume) so that it fits even the smallest handbag or pocket. In addition, perfume is very easy to apply using a ball in the bottle cap. So you can always have your favorite fragrance with you.
Escapes are slightly woody echoes, led by sandalwood in conjunction with a pleasant floral wave, which is opened by meadow flowers with a fresh gust of freshly cut grass. Roses, jasmine and sweetened trees are added, this time on honey keys.

Customer Reviews (1)
Al Alwani - Attar Escapes - wonderful very fresh fragrance. At the first scent I feel the smell of mandarin, even with pits and peel, so intensely that this perception is strongest for me. Honey gives the aroma softness. Furthermore, rare woods can be smelled, but only gently. The strongest impression is the huge freshness, which is very suitable for hot summer days. After the fading of the greatest freshness comes the smell of rose. Splendor! (7/27/2015 - Jirina K.)

Have you tried one of our perfumes?
Let us know
how you like it!
Notify me when available?
You might also like