Ard Al Zaafaran Midnight Oud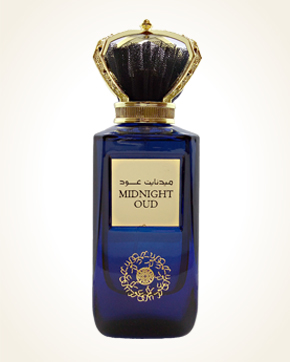 Ard Al Zaafaran Midnight Oud
Eau de Parfum 100 ml
In Stock
Eau de Parfum Sample 1 ml
In Stock
Description
Rich and delicious fragrance - is the first thing you can think of when you smell the dark blue flacon with gold decoration.
Let yourself be handcuffed by a bitter-emerging bergamot with herbal aromatic oregano, to which is added lightly mystic-smelled oud oil along with a bewitching incense.
Another key sounds the fragrant grandeur of the velvety ambergris, swaying on the waves of creamy sandalwood that matches the gourmet forest honey. A pleasant bitter-sweet skin resonates with its splendor, along with burning rare woods with a harmonious contribution from oriental spices.
The earthy chords will accompany the final parade of herbal soap patchouli with the warm scent of opoponax and the mysterious labdanum
The heat-burning, alluring depth - this is sweetly spicy, bitter, and soft woody Midnight Oud.

You might also like