Ard Al Zaafaran Midnight Oud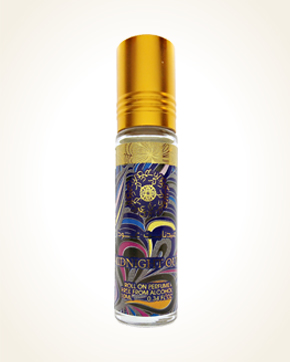 Ard Al Zaafaran Midnight Oud
Concentrated Perfume Oil 10 ml
In Stock
Concentrated Perfume Oil Sample 0.5 ml
In Stock
Description
Let yourself be handcuffed by a bitter-emerging bergamot with herbal aromatic oregano, to which is added lightly mystic-smelled oud oil along with a bewitching incense.
Another key sounds the fragrant grandeur of the velvety ambergris, swaying on the waves of creamy sandalwood that matches the gourmet forest honey. A pleasant bitter-sweet skin resonates with its splendor, along with burning rare woods with a harmonious contribution from oriental spices.
The earthy chords will accompany the final parade of herbal soap patchouli with the warm scent of opoponax and the mysterious labdanum

Customer Reviews (2)
Hello, for the great success of Ard Al Zaafaran Midnight Oud, I order again after a short time. It smells beautiful to me. In addition, you have professional and friendly service. Regards (07/01/2020 - Kamila M.)

Midnight oud command your name. It really is more suitable for evening occasions. The smell is rich, spicy, can I smell a little moss there? Or something else, heavier, animal. It does not seem to me as sweet, but rather rich, spicy, woody. It's a nice smell, I prefer to get an oil, because due to the strength and intensity of the fragrance, I find it pity to order the entire 100 ml EDP, because it is enough to apply really little. She did. (09/16/2019 - Pavla F.)

Have you tried one of our perfumes?
Let us know
how you like it!
You might also like