Arabian Oasis Oud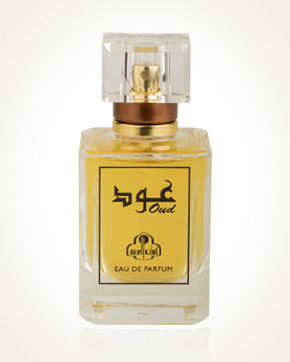 Arabian Oasis Oud
Eau de Parfum 50 ml
In Stock
Eau de Parfum Sample 1 ml
In Stock
Description
The introduction belongs to the fragrant echoes of the forest after a summer storm, where it mixes lush needles with a warm line of trees, the keys of which are permeated with moss soaked with water. After a while, the chords curl into animal skin tones with a strange echo of tobacco.
This duo gently permits a mysteriously flowing, sweet and woody oud oil. The aroma becomes pleasantly dry and together with the soft sensual ambergris completes the whole concept of bitter wool.
The floral fruity caress is represented in the final touch by geranium, jasmine and lightly twinkling dark forest fruit.

Customer Reviews (1)
Hello, dear ladies from the Brno kingdom full of attractive and exciting scents. Arabian Oasis Oud - the beautiful beauty I got from you in the formula, I just can't resist. She absolutely sat on my ass and dazed my head. :-) I wish you beautiful spring days and thank you. (3/31/2019 - Lenka M.)

Have you tried one of our perfumes?
Let us know
how you like it!
You might also like