Al Rehab Oud & Rose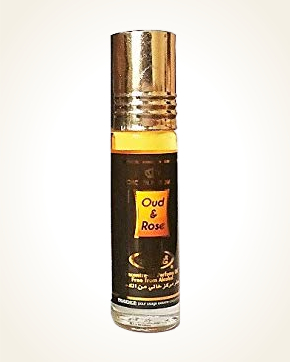 Al Rehab Oud & Rose
Concentrated Perfume Oil 6 ml
In Stock
Concentrated Perfume Oil Sample 0.5 ml
In Stock
Description
The mysterious juicy blackberry attracts gourmet dark chocolate to its preserves, the interconnection of which is wonderfully delicious.
The honey bed of velvet amber is filled with an intoxicatingly exciting, woody softness and spicy sweetness full of oud essential oil together with the sovereign flowers of roses.
Floral echoes also enter other chords, which are played by the earthy patchouli herb together with bittersweet saffron with skin undertones.
Pocket package of oriental perfume, the great advantage of which is the small size (6 ml of perfume) so that it fits into even the smallest purse or pocket. In addition, the perfume is very easy to apply using a ball in the bottle cap. So you can always have your favorite scent with you.

Customer Reviews (2)
Hello, I would like to write you my impressions of the scent from Al Rehab Oud Rose. I ordered in the form of oil. It's a beauty I can't get enough of. A sweet rose wrapped in oud, which makes it mysterious, velvety, deep. Slightly pungent saffron is added. I'm still sniffing my wrist. Very pleasant smell for a very reasonable price. I have another 20 samples from you and there will definitely be more orders. So far, I have been tempted to the full packaging by another beauty from Al Rehab - Pink Breeze. Thank you and have a nice time. (April 22, 2021 - Edita S.)

When this is such a strange scent and I have contradictory impressions of it. It smells me, doesn't it? I agree that Oud & Rose is a mysterious scent that you just can't feel on everyone. At first, I can smell blackberry on my skin, which is neutralized by something, and only later will the soft chocolate chords of the scent come into play. It keeps me sniffing my wrist, but as I say, I have a contradictory impression, it's as if two opposites are constantly washing in that scent. It is also chocolate and blackberry, it is a special combination, in the end the aroma decomposes into a slightly bitter (only a little) undertone (30.10.2020 - Pavla F.)

Have you tried one of our perfumes?
Let us know
how you like it!
You might also like