Yankee Candle Midnight Jasmine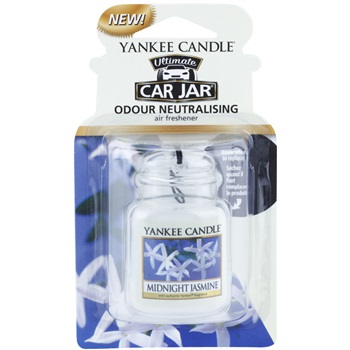 Yankee Candle Midnight Jasmine
Car Air Freshener hanging
Out Of Stock
Notify me when available?
Description
Fragrance: Midnight Jasmine
Midnight jasmine
The aroma of evening jasmine is a floral fragrance. This flower is the queen of the night and shines in the light of the moon. Be impressed by the harmony of jasmine, sweet honeysuckle, neroli and tangerine blossom. A fragrance that makes you feel like a romantic night stroll through the jasmine garden.
Design: Car fragrance - luxury hanging tag
Your favorite fragrance as a car hang tag.
It neutralizes odors and scents the car and other smaller spaces for approximately one month.
The aroma is released gradually and refreshes the car interior beautifully.
Made using the finest raw materials and natural essential oils for maximum saturated fragrance.
Fragrance time: up to 30 days
Pack dimension: 7.6 x 18.9 x 1.7 cm
Weight: 12 g
About Yankee Candle
Yankee Candle is the world's best known manufacturer of scented candles and indoor scents.
Yankee Candle smells as pleasant as the real flowers, fruits, spices, place or experience they were inspired to.
Yankee Candle - these are the most varied authentic fragrances that will not disappear even with time and will scent your interior for a long time until the last flash of the flame.

Notify me when available?