Rasasi Tagreed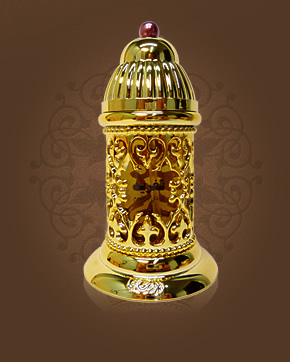 Rasasi Tagreed
Eau de Parfum 50 ml
Out Of Stock
Eau de Parfum Sample 1 ml
Out Of Stock
Description
Open a beautiful bottle and enter the magical scent - imagine being wrapped in a freshly tied bouquet of carnations and roses, backed by sandalwood, amber and jasmine, how wonderful you and your surroundings will feel.
Such a flood of flowers can accompany you throughout the day, it is a concert of flowers played in honor of the owner of this perfume. Bouquet in a huge golden vase, made for a sheikh, caressing it with its fragrance and accompanies it every step of the way, the music that sounds there only exalts the fragrance that spreads all around, try to have this feeling too…
A composition proven by centuries of Arabic art, when composing individual components into an amazing whole that is here for you.