Asgharali Shumuk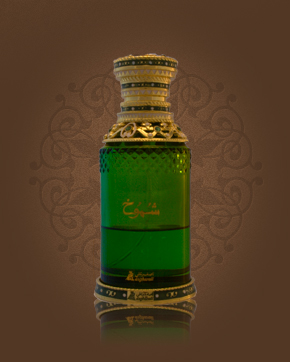 Asgharali Shumuk
Eau de Parfum 120 ml
Out Of Stock
Eau de Parfum Sample 1 ml
Out Of Stock
Notify me when available?
Description
Green flacon decorated with gold lace placed in a beautiful gift box in the shape of a letter awaits your first welcome with a fresh fragrance hidden inside.
There is an explosion of citrus, it is a luxurious Arabian fragrance, fresh, "green" and yet full. Apply a few drops, smell and you can be carried away by the delicate aroma of lemon, just peeled pomelo, from whose peel you can feel several tones of bitter tinge.
Beautifully flowing orange flowers with very finely added oud oil will envelop you like fine silk. Rare woods were also used to enhance this fragrance. Somewhere in the distance is a hidden piece of sandalwood that will contribute to the mild, sweet-looking end.
Dreaming behind your eyelids just before waking up to a new day brings you a warm morning, slightly warmed by the rising sun, saturated with the scent of grass that is slowly coming to awaken you through that scent.

Notify me when available?
You might also like