Rasasi Shatha Al Oudh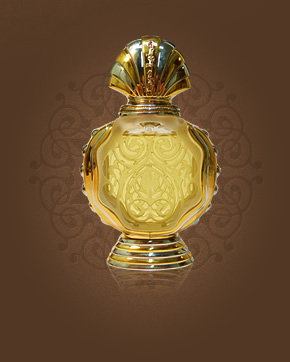 Rasasi Shatha Al Oudh
Eau de Parfum 50 ml
Out Of Stock
Eau de Parfum Sample 1 ml
Out Of Stock
Notify me when available?
Description
You are looking at a beautiful bottle, which is shimmering here - a gold-decorated decanter hides fragrant dreams for women and men. The first scent will show the onset of something bitter, leathery, perhaps bitter, that irritates you to smell again and again.
After a while there are various gusts from the oriental marketplace, where there is a plethora of stalls with spices, overripe fruit, mixing its intoxicatingly heavy smell, but also flowers.
You will feel a firmly perched rose, perhaps as if in a barrel, which is also full of various fragrant and rare trees, with a very pleasantly flowing sweet smell of oud essential oil.
It is a delicate fragrance, as if it concealed a very good alcohol, a well-fed cognac with saffron and bergamot. When you wait and let the individual ingredients blend together in your skin and smooth yourself, when the fragrance really releases its hidden treasures, the aroma of warm honey and spices begins to flow to you.

Notify me when available?