Pen Spray Romance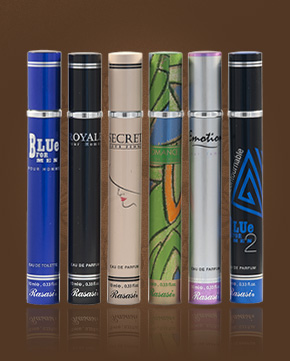 Pen Spray Romance
Eau de Parfum
Out Of Stock
Notify me when available?
Description
A pocket pack of oriental perfume, the big advantage of which is the small size (10 ml of perfume spray water), so it fits in a small purse or pocket. Perfume is packed in a cardboard box, so you can use it as a nice gift.
Delicacy and yet intensity of beautifully folded floral and fruit tones in a very popular scent, this time in a pocket package.
The floral charm of rose and jasmine, complemented by hyacinths, spreads out in the delightfully processed tones of apricots and peaches. For further scent you will be seduced by seductively incorporated ambergris, sandalwood and uniquely served vanilla.

Notify me when available?