Pen Spray l'incontournable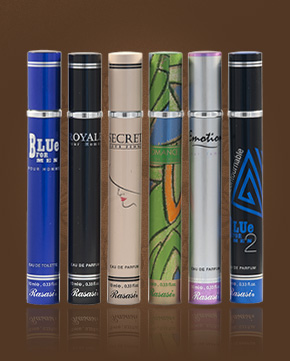 Pen Spray l'incontournable
Eau de Parfum
Out Of Stock
Notify me when available?
Description
A pocket pack of oriental perfume, the big advantage of which is the small size (10 ml of perfume spray water), so it fits in a small purse or pocket. Perfume is packed in a cardboard box, so you can use it as a nice gift.
Men's pleasantly spiced magic in a new fragrance.
The sparkling aroma of citrus fruits, including lemon peel, leads you to an intense and beautifully scented wormwood. Orientally penetrating cardamom spreads in the scent of geranium, where the entire composition begins to be smoothed using musk and warm sandalwood. The smell blends between woody and spicy tones.

Notify me when available?