Rasasi Manal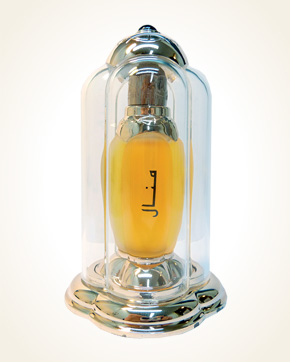 Rasasi Manal
Concentrated Perfume Oil 20 ml
Out Of Stock
Concentrated Perfume Oil Sample 0.5 ml
Out Of Stock
Notify me when available?
Description
A perfume delicacy with a celebration of softness and freshness opens its arms with a fresh hint of citrus.
Fine woody tones are combined with saffron tones and, of course, as with almost all perfumes from the Orient, with the fragrance of rose, which is supported by bergamot.
Jasmine with sandalwood grades the aroma to great heights. There is an interplay of rare woods with musk, which completes this oriental composition.
Although the fragrance is tenderly gentle, it certainly does not detract from its durability.

Customer Reviews (2)
At first glance it is obvious that this is an oriental perfume. Its fresh and slightly citrus aroma will enchant you at the very first scent. It contains soft wood tones, saffron and jasmine. It is ideal for spring and summer days when you want to feel beautiful and fresh. His scent will surround you all day, just like me. (20/08/2014 - Blogerky.cz)

Manal (Rasasi) cpo is subtle, but from the beginning it is clear that this is exclusively Arabian fragrance. Beautifully planted rose, saffron and a drop of oud on a woody base. Santal carries sweetness in the background, but Manal is not sweet and I appreciate the great variability with which it shows the individual components. (02/03/2014 - Simona J.)

Have you tried one of our perfumes?
Let us know
how you like it!
Notify me when available?