Al Alwani Zakariyath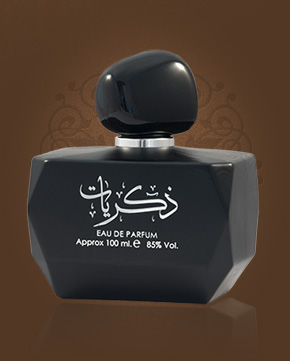 Al Alwani Zakariyath
Eau de Parfum 100 ml
Out Of Stock
Eau de Parfum Sample 1 ml
Out Of Stock
Notify me when available?
Description
A fresh bitter citrus lure delivers a beautiful Al Alwani fragrance for both men and women.
The woody tones, headed by cedar and earthly carried vetiver, are bound by a sparkling embrace of lemon, orange and grapefruit. It shows a forest scent full of rare gums with a touch of a softly spread musk lying on sandalwood. The cool beauty of the iris combines with the carnation and, together with the citrus, delves into an irritatingly fresh wave. In the end, there are softly sounding balsamic tones.

Customer Reviews (3)
Zakariyath I ordered by the formula, so also satisfaction. Warm men's scent, woody citrus. In the introduction I perceive it as slightly oudová, although oud is not in the description. Maybe that's the mixture of wood with carnation. (January 10, 2015 - Gabriela CH.)

Evaluation of the aroma Naema White: The first fragrant at the same time feeling lemon fresh bergamot. The freshness does not last long, after about a second it passes into a little stinking wood after rain, into which herbs with patchouli, embraced with sandalwood and oud, which hold the foundation smells together. It smells all day long, even though I renew it as often as possible during the day. I feel with her like in a wet herb garden, next to which tabori beduini :) (30/10/2014 - Vlasta SK)

Zakariyath is a wonderful men's fragrance such a light absolutely perfect. (2013-12-23 - Veronika H.)

Have you tried one of our perfumes?
Let us know
how you like it!
Notify me when available?
You might also like