YAS Perfumes Al Malaki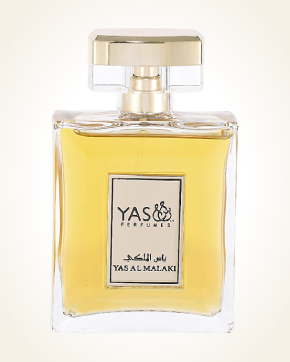 YAS Perfumes Al Malaki
Eau de Parfum 100 ml
In Stock
Eau de Parfum Sample 1 ml
In Stock
Description
Al Malaki by the masterful perfumers of YAS Perfumes is a symphony of luxury that tells an engaging story of fragrant grandeur, so step in and be enchanted.
The very name, Al Malaki, which means "royal", predetermines the composition of the individual, fragrant ingredients in this unique composition.
In the beginning, we are embraced by majestically bearing cedar wood, which evokes the feeling of the softness of rare woods. After that, oud oil enters the scene, shrouded in mysticism, with a crackling sound, with smoky smoky accords of incense, and with some, perhaps even nutty, spicy nuances somewhere behind the curtain, revealing an oriental story from the royal palaces.
In the background of this sensuously deep composition, earthy herbal notes with a floral reverberation are heard, dancing together in an endless waltz that sometimes stops to bow to subtle hints of citrus that give the fragrance a kind of sparkling note, immediately replaced by the superiority of oud.
Al Malaki is not just a perfume, it's an experience — a celebration of fragrances that evoke the richness and history of the Orient.

You might also like