YAS Perfumes Al Hareem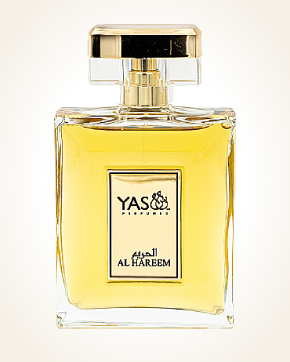 YAS Perfumes Al Hareem
Eau de Parfum 100 ml
In Stock
Eau de Parfum Sample 1 ml
In Stock
Description
Feel the world of luxury and elegance with the perfume Al Hareem, in the introduction of which the gourmand vanilla breathes intoxicatingly on you, which undulates and embraces you, like a dreamscape with the approaching evening.
The milky woody and softly caressing sandalwood renders with its accompanying note the depth of the fragrance, with which it harmonizes like soft velvet, its royal highness — the rose, whose aria resounds all around and binds your thoughts.
The cool embrace of tiny lavender flowers is replaced by fluffy softness, in the form of sensual clouds of musk tenderness in the very end.
Al Hareem is a perfume that will leave you intoxicated in a unique experience for the entire time you wear it.

You might also like